Where sales and service teams access, manage and process customer information.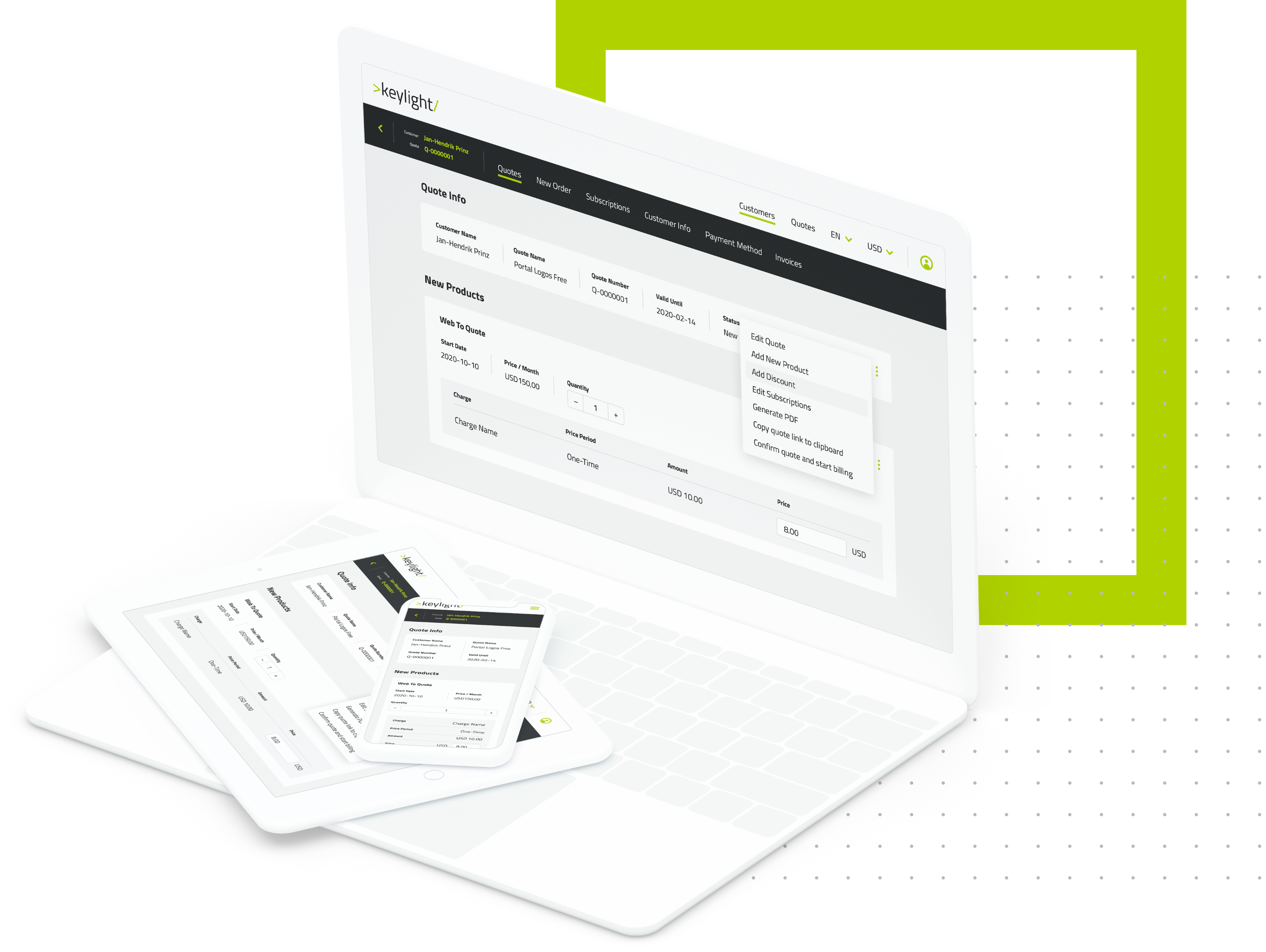 Guide sales and service teams through complex deal arrangements.
Teams can view and amend customer accounts and permissions.
Easily create quotes and distribute PDFs to customers with the CPQ tool.
Send links for digital quote acceptance according to user rights.
The Sales Channel is modular and can be tailored to fit the needs of your business. Pick and choose which modules you need.
Gives your sales reps the tools they need to sell and manage subscriptions.
Guides sales reps through complex deal arrangements and quoting.
Dynamic Discounting & Bundling
Handles complex product dependencies and bundles.
Choose business rules for sales teams to ensure that guidelines are adhered to.
Customer Rights Management
Pre-set permissions so you can maintain control.
Integrate with any system you need, e.g. with CMS, CRM and subscription management.
Our platform comes with a range of prebuilt integrations so that you can orchestrate your subscription business through keylight. And if it's not prebuilt, we can build it for you.