Where customers purchase and manage subscriptions with the shopping cart, checkout and customer centre.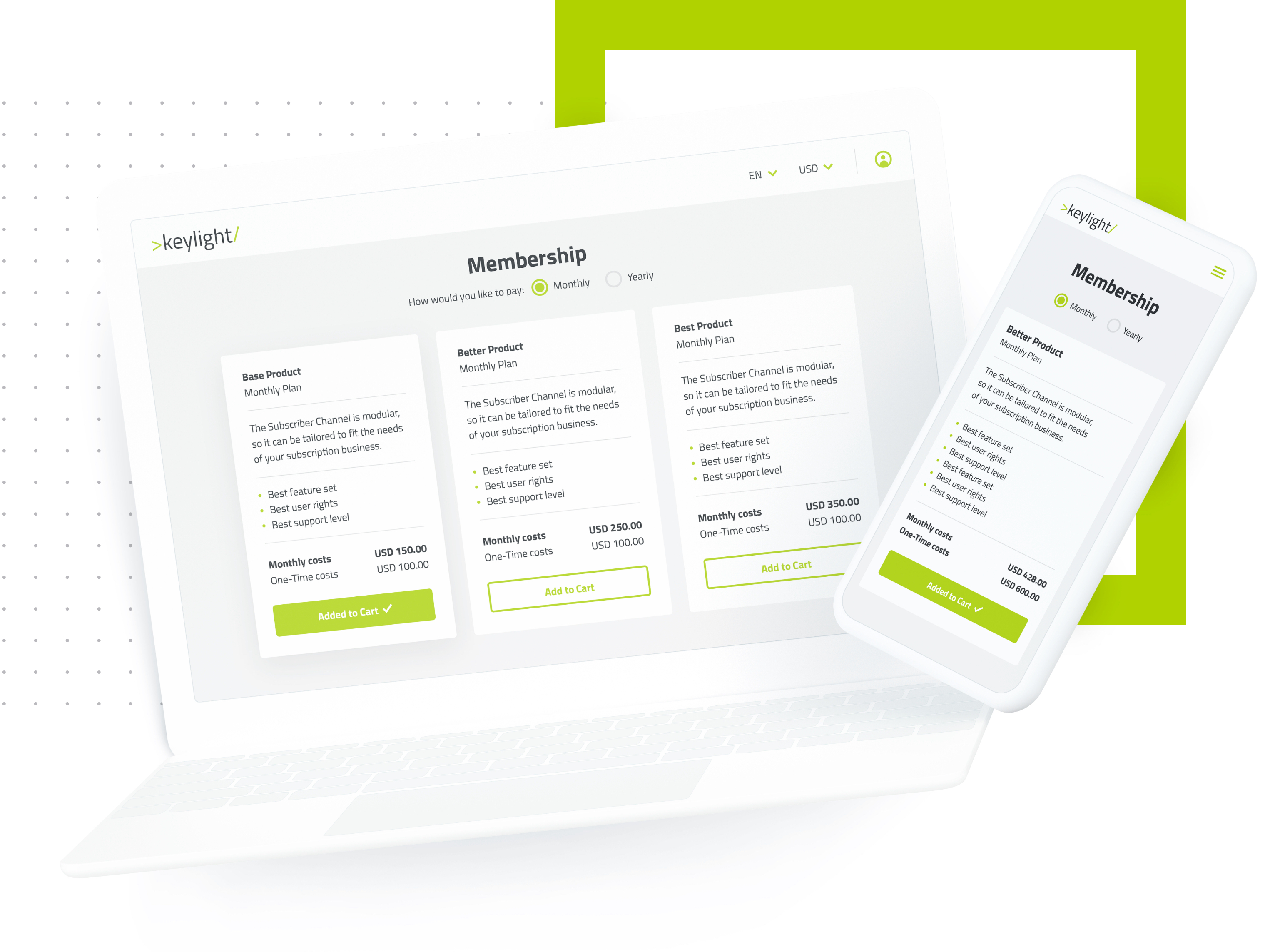 About the
Subscriber Channel
Subscribers can choose and purchase their product or service with the shopping cart and checkout.
Subscribers can view & manage subscriptions & make amendments like upgrades and downgrades.
Subscribers can accept or reject quotes which have been sent to them by sales and service teams.
Subscribers can view and pay their invoices by choosing which payment method they want to use.
S U B S C R I B E R C H A N N E L
The Subscriber Channel is modular and can be tailored to fit the needs of your business.
Integrated with Zuora and tailor made specifically for subscriptions.
Integrate with your identity management and SSO.
Self service for your customers to manage subscriptions, payment details, upgrade, downgrade and more.
Let your customers view and accept quotes online.
Integrate with any other software system you need e.g. with CMS, CRM and subscription management.
Learn where your subscribers dropped out of a sale.
S U B S C R I B E R C H A N N E L
Modern

scalable




tech stack
keylight is built with modern technologies and powered by a scalable and fault-tolerant cloud infrastructure.