Subscription Show 2022 | 09th & 10th November

his month, keylight was one of two headliners at New York's Subscription Show 2022, the leading global event for subscription-specific strategy and intel. Co-hosted with keylight and FlexPay in downtown New York City at the CONVENE Conference Center, guests could attend in person as well as via live stream. The two-day event is considered the must-go occasion for those seeking valuable, evidence-based information and innovations designed to improve business results, from the best in the subscription arena.
Amongst those in attendance were leading subscription business executives. As one of the main sponsors of the event, keylight's attendance was an integral part of the two-day experience. keylight USA's General Manager Kevin Lussie, keylight HQ's Sales & Partner Strategy Manager Daniel von Jeinsen, and company Founder Dr. Marco Sarich were in attendance, delivering keynote speeches.
keylight delivers a masterclass on global subscription business expansion
On the first day of the conference, Kevin Lussie and Daniel von Jeinsen hosted a strategy masterclass, titled Going global: a masterclass in what you need to know. During their presentation, they outlined all aspects of scaling a subscription business globally and how to successfully achieve that goal. In particular, they focused on:
How to localize product offerings
Different market price points for different countries using the same currency

Taxation and invoicing

Local currency and payment methods

Chargebacks

Managing shipments

Languages and localization

Service and support

ISO 9001 / 27001 Certifications

Finance GAAP vs IFRS Accounting
keylight CEO explains the key to scalable subscription success
On day two of the event, Dr. Marco Sarich led discussions in his grand keynote speech on the keys to scalable subscription success. His presentation was one of the most highly anticipated conference events, attended by a large audience with excellent feedback.
During his presentation, Marco explored how to grow a subscription business through challenging times, whilst mapping out a process for creating repeatable and scalable subscription business success in today's global marketplace.
The areas he focused on included:
How to navigate through current industry challenges
Evolution of customer expectations

How user-centric is the key to staying competitive

End-to-end business processes enable robust growth

Create sustainable recurring-revenue streams your customers will love
The prestigious event was an enormous success, proving the benefits of sharing industry learnings, advancements, and information for global business advancement. keylight was delighted to meet industry leaders from around the world and to present our game-changing insights to help subscription businesses take informed decisions and power their success.
Dr. Marco Sarich said:
"It was a privilege to attend New York's Subscription Show 2022 and to lead the messaging based on our proven insights. For us, it's all about user-centricity. We are passionate about showing senior executives from leading and global brands the need to turn finance-focused conversations towards user-centric solutions in order for businesses to thrive as a direct result of long-term customer relationships."

Book a demo to find out more about how you can help your businesses with keylight and stay in touch with our future events and activities via our LinkedIn page.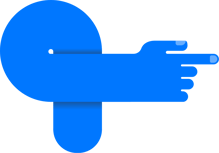 Replace traditional engines with
a user-centric subscription system
Start now with >keylight/