Plan, automate and launch a scalable subscription business model with

>

keylight

/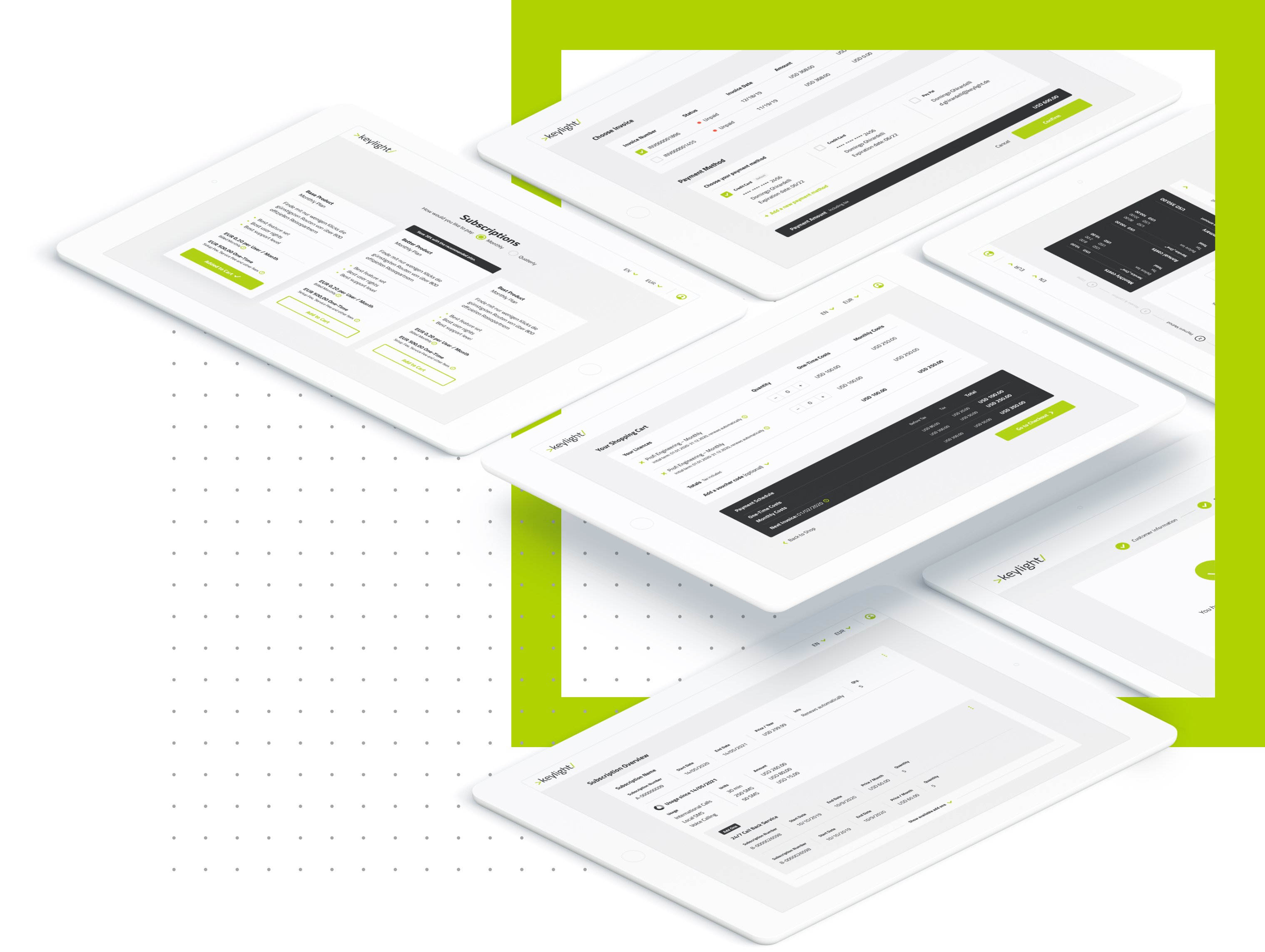 Powering subscription commerce experiences for

B2B and B2C mid-size and enterprise businesses
K E Y L I G H T E X P E R T I S E
Subscriptions are about more than just recurring billing, they are a completely different approach to commerce. Let us help you streamline your end-to-end subscription business processes.
K E Y L I G H T P L A T F O R M
Our
subscription
platform
Get your subscription offering to market quickly with our out-of-the-box platform.
Automate your subscription business processes with reliable software.
Scale your subscriber base.
K E Y L I G H T S E R V I C E S
Our
subscription
services
Connect and orchestrate all processes in your subscription architecture.
Establish and optimize your subscription monetization ecosystem.
Implement Zuora quickly and efficiently with an experienced team.
K E Y L I G H T C U S T O M E R S
"keylight has been a phenomenal partner. When the business asked us to create an end-to-end eCommerce solution to address our growing market, keylight was the one partner that allowed us to move fast and deliver on a very challenging requirement. keylight's platform helped us get to market quickly, addressed critical customer portal requirements, and allowed us to iterate and define the right eCommerce flows for us. They have been incredibly responsive to our needs—creating solutions that went over and above the call of duty."


Bill Hippenmeyer – COO, Gloo