keylight Partnerships
Thrive in a value-driven ecosystem
Join forces to fortify your businesses and propel mutual expansion.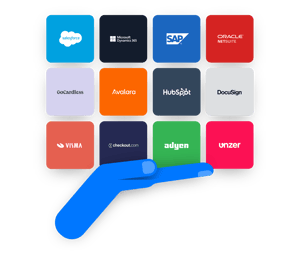 keylight Partnerships


Become a part of an ecosystem of strategy consultants,
technology alliances, and industry experts to drive sustainable success for subscription businesses.
Categories
Our partner programs
Create opportunities, co-innovate, and multiply success with the right synergy.
Collaboration
Partner benefits for you
An ecosystem focused on shared values and growth.

Increase your revenue
Comprehensive partner support
Fair commission rates
Long-term customer success


Collaborative sales process
Boosted prospect engagement
Innovative technology
Shortened sales cycle


Expansion to global market
Co-marketing opportunities
A co-innovation ecosystem
Global industry leader network

Product
keylight's modern approach
Empower subscription businesses worldwide with keylight's comprehensive and sophisticated solutions.
Register to be a part of a community that fosters innovation and generates value.

1. Application
Fill out the partner application form. Our partnership team will get in touch with you within a week.

2. Alignment
We will have an open discussion on how to best support our client bases with strategies and solutions.

3. Collaboration
Involve partnership stakeholders for onboarding and engage with new opportunities.
Partner Directory
Our partner network
A growing community to provide innovative subscription solutions.
Explore new opportunities with us
Why partner with keylight
keylight enables subscription businesses to transform and scale their success at exponential speed. Join this revolution by becoming part of the value-driven ecosystem.
Partnership opportunities

Strategy alliances

Technology partners

Implementation partners

Referral partnerships