Partner with us
Join our ecosystem and grow with our customers
We are looking for technology and implementation partners to streamline subscription operations and enable success for our mutual customers.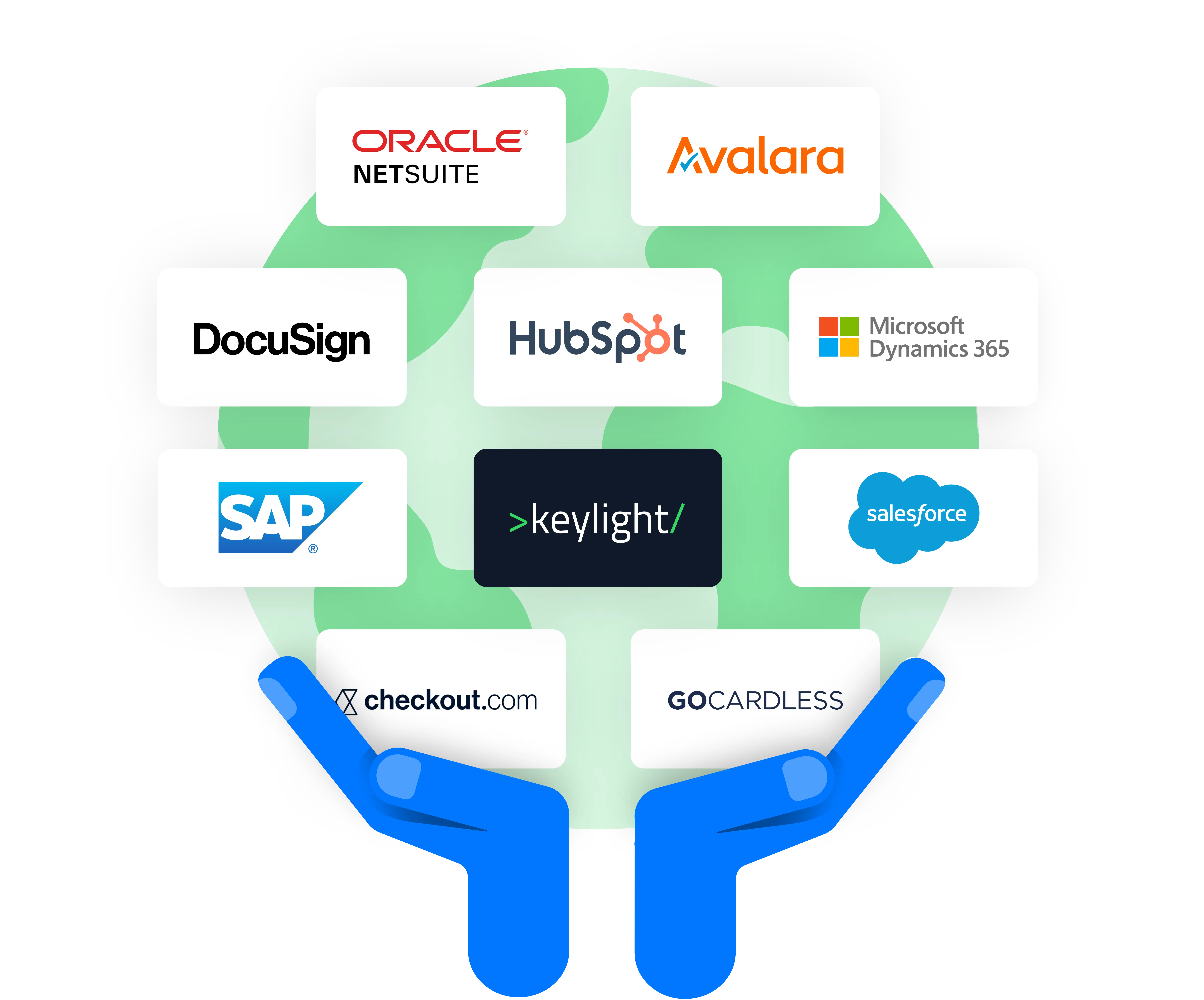 See our integration directory
Rethinking subscription management with industry leaders
Salesforce
Salesforce is a CRM platform that helps marketing, sales, commerce, service and IT teams work as one from anywhere.
Microsoft Dynamics
Microsoft Dynamics is a line of ERP and CRM software applications that offers services for business of all sizes.
SAP
SAP ERP is an enterprise resource planning software that incorporates the key business functions of an organization.
NetSuite
NetSuite is a unified business management software that encompasses ERP/Financials, CRM and ecommerce solutions.
Zuora
Zuora's applications are designed to automate collections, quoting, revenue recognition, and subscription metrics.
Hubspot
HubSpot is a CRM platform that provides marketing, sales, service, and website management products.
DocuSign
DocuSign helps organizations connect and automate how they prepare, sign, act on, and manage agreements.
Avalara
Avalara is the most trusted tax automation solutions provider that helps businesses of all sizes get tax compliance right.
GoCardless
GoCardless is bringing Direct Debit into the digital age, building the best system for taking recurring payments.
checkout.com
Checkout.com is a global payment processing platform providing end-to-end e-commerce solutions for payments.
CrefoPay
CrefoPay supports businesses in eCommerce and at the point of service (POS) with its payment and risk management platform.
Discover our partner program
Explore new opportunities with us
Our user-centric approach has enabled businesses to transform and scale subscription success at an exponential speed. Join this revolution and grow with us.
Technology partners
Implementation partners
Referral partnerships
Marketing collaboration