About the event
Technology & Innovation
North America 2023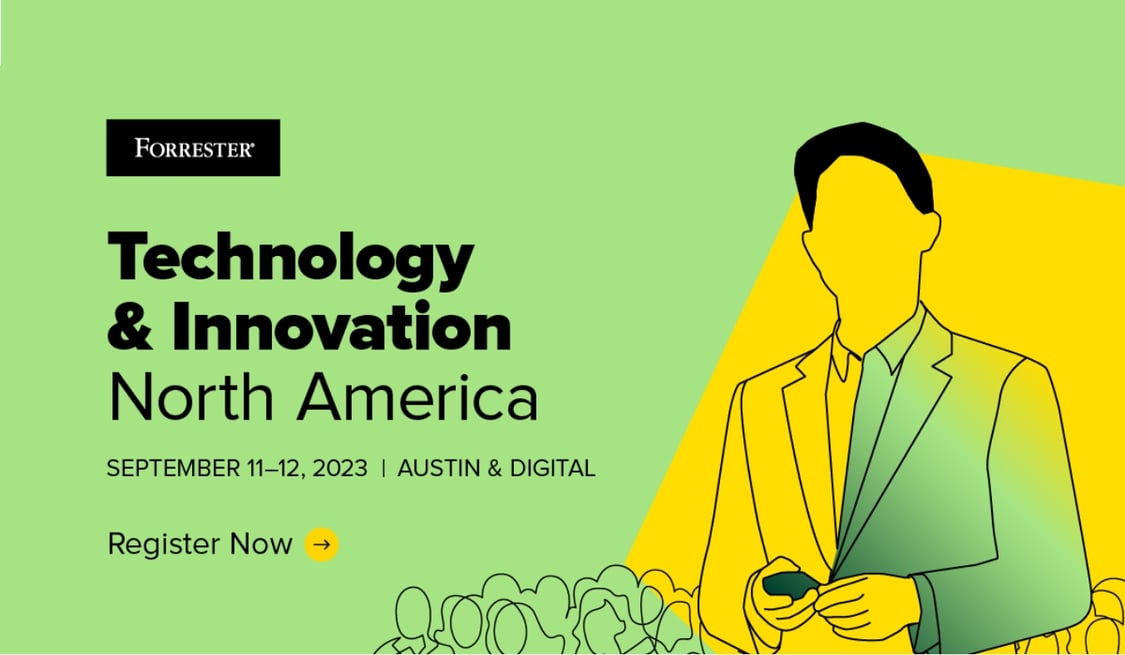 Technology & Innovation North America 2023 in Austin, Texas.
Held from 10th to 12th September in Austin, the event brought together leading minds in technology to answer the questions businesses have when it comes to focusing, driving and leveraging innovation for commercial success.
For example:


How can you leverage AI for automation and optimization?

Where are the opportunities for generative AI?

How can you ensure that your tech organization remains adaptable and resilient?
keylight's USA General Manager, Kevin Lussie, joined fellow industry leaders, high-performing technology executives and agents of change at Forrester's Technology & Innovation North America event this month, demonstrating how the keylight platform revolutionizes subscription management and enables sustainable businesses growth and development.
Following the success of our presentations last year, keylight was delighted to attend again to discuss how we deliver solutions that drive the industry and organizations forward.
Spotlight session
Set up your customer
journey in 10 minutes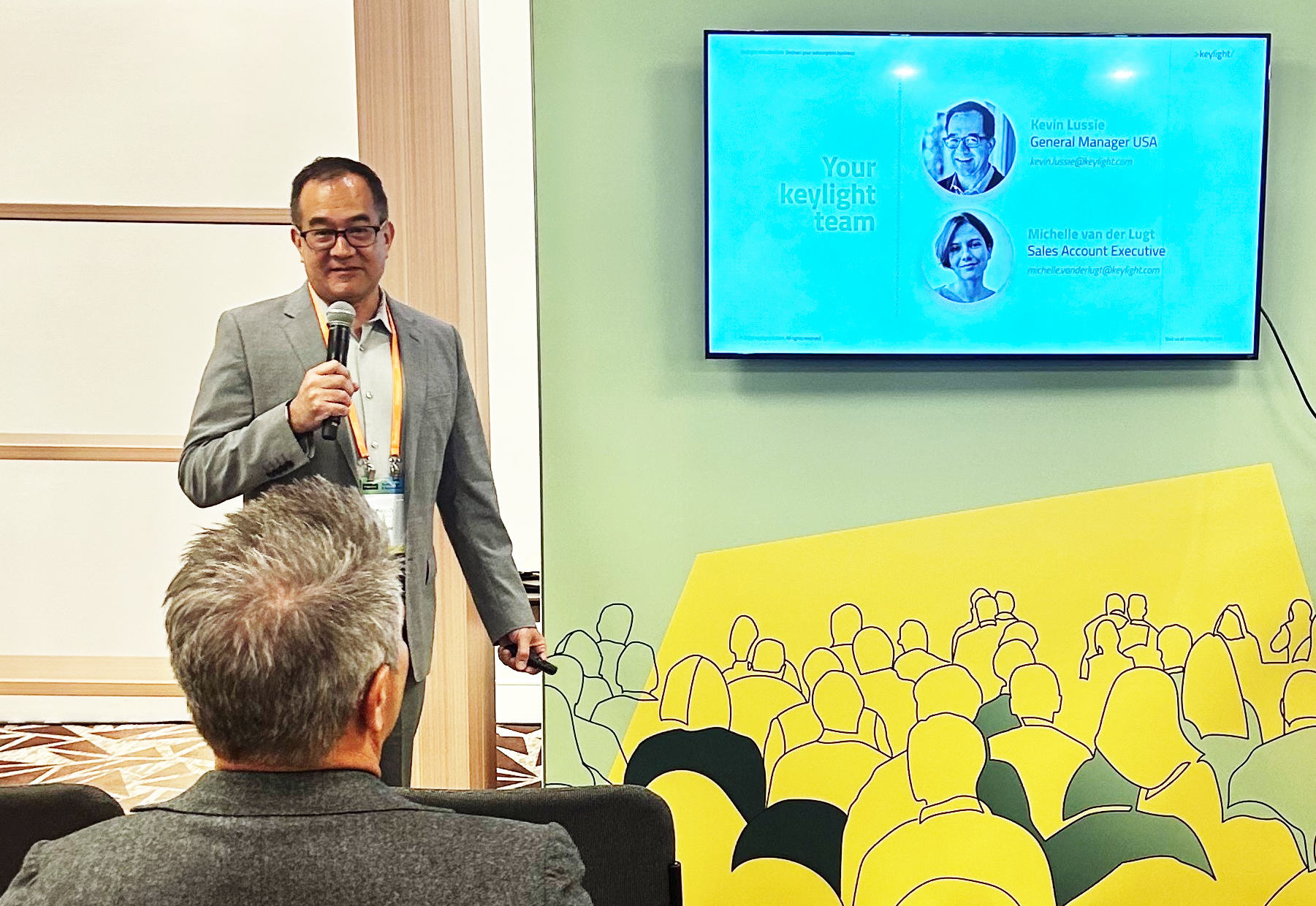 Kevin Lussie, General Manager of keylight USA, unveils insightful subscription customer strategies and forward-looking implementation plans.
Lussie, whose background includes 25 years in subscriptions and billing systems, with implementations in 20 different countries on multiple platforms in various industries, presented a spotlight session. It captured the key components of subscription businesses, discussing how to create customer focus for growth and why tech strategy needs to align with organizational goals and team objectives.
Onsite engagement
A deep-dive into keylight's
backend business engine
Demonstrating keylight's power in practice, he showcased how to set up a complete order-to-cash process, including a customer self-service journey in 10 minutes using only one business system. Attendees were able to see the full picture of rule-based orchestration across subscription business functions, comprehensive data reports, as well as the extensive App Builder.
The event culminated in vibrant conversations with attendees and other industry leaders. There was extensive interest in keylight and its proven record as a strategic decision for businesses proactively seeking sustainable growth and future business development.
keylight CEO and Founder, Dr Marco Sarich, said:

"Making the right tech decisions for subscription operations saves costs, reduces risk and enables business users to easily enable customer-focused strategies, as well as build business journeys that connect with customers. At keylight we have built a platform with this fundamental understanding at its core, resulting in a flexible, sustainable, uninhibited system that's user centric from end-to-end. Crucially, for business owners, keylight is committed to continuously evolving to meet and exceed the changing needs of consumers and business, so our clients can trust they always have the best solution at their fingertips."
Technology & Innovation North America 2023 featured 2 main days, 1 pre-event day with special programs, 50+ sessions, and brought together 45+ Forrester analysts and global tech leaders.
Stay tuned
Join keylight's next23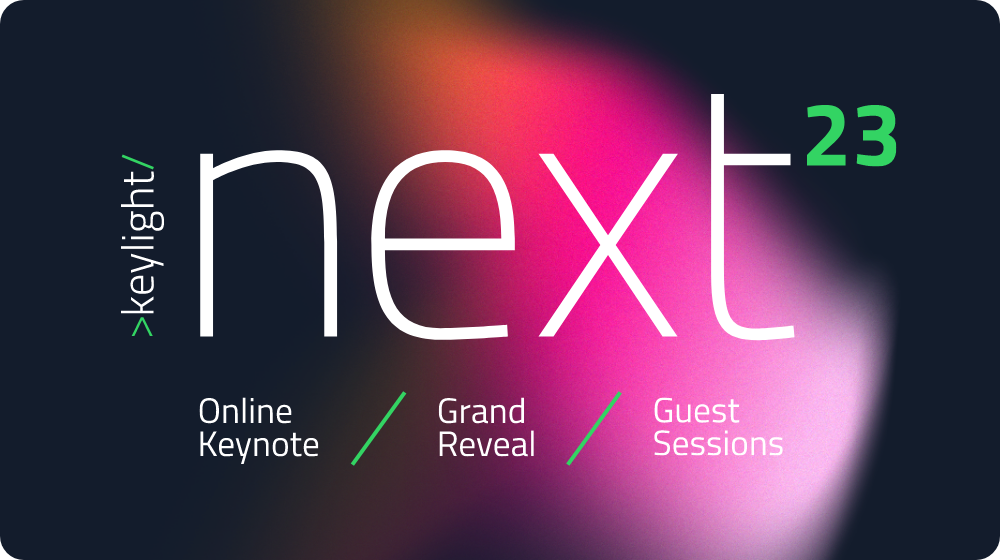 A subject that we will be exploring further at our upcoming keylight next23 event, which will include an exciting new product release that revolutionizes how subscription businesses manage data, enabling them to anticipate the future and customer needs.
Sign up for next23 virtual event and be the first to find out the future of subscription business.
Monthly Newletter
Join the community
Sign up for our monthly newsletter to receive industry insights and exciting product updates for your subscription business.