Technology & Innovation North America | 29th & 30th September

EO and founder of keylight, Dr Marco Sarich, joined fellow industry leaders, high-performing technology executives and agents of change at Forrester's Technology & Innovation North America Hybrid Business Event this month for two days of presentation and discussion on key strategic opportunities that will drive the business forwards over the next decade.
The prestigious event was held between the 29th and 30th of September in Austin, Texas, and attended by C-Suite executives, company Vice Presidents, line-of-business leads with digital responsibility and other operational leaders instrumental to how technology and innovation impact business growth.
Over two days, it was an opportunity to explore how technology-leading organizations can embrace, encourage, and nurture innovation within their organizations to supercharge business outcomes in 2022 and beyond.
Forrester wrote on its Events site:
"To be successful at driving transformation, you must be the force that propels your team from efficiency to effectiveness, breaking down the silos that hold your business back. You need to dream strategies that will shape the next decade of growth and unleash ways to become even more customer obsessed and human-centred."
The event included a schedule of sessions in various formats ranging from analyst keynote presentations and roundtables to panel discussions and executive networking sessions. They were led by key members of the technology industry speaking and presenting on their respective specialist areas.
It included an insightful session by Dr Marco Sarich on user-centric subscription strategies. During his presentation, he detailed how to balance the three pivoting aspects of a subscription business to meet operational and financial requirements effortlessly. These include:


User experience
End-to-end automation
Predictive analytics


There were also marketplace opportunities to help business leaders find the right solution provider for their business needs; networking opportunities to help businesses expand their community and connect with peers facing similar challenges.

Dr. Marco Sarich said:
"The world of business is changing and technology is providing solutions that enhance customer experience and provide exponential opportunities for business growth. It's essential for business leaders and all key decision makers within organizations to understand the options that are available to them so that they can make the best and most sustainable choices for their customers and thereby their organization and both its current and future success."
Book a demo to find out more about how you can help your businesses with keylight and stay in touch with our future events and activities via our LinkedIn page.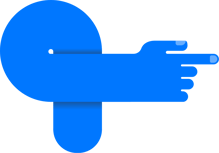 Replace traditional engines with
a user-centric subscription system
Start now with >keylight/