hether it's signing up for the next online streaming service or a regular flow of items delivered to their doorstep, customers want the ease of paying for products and services effortlessly. But businesses ramping up their digital commerce systems isn't a completely new concept. In light of recent world-changing events, more businesses are turning to subscription models to meet the demand for convenience – and surge ahead of the competition.
Successful businesses know that a flexible, frictionless subscription system can manage customer relationships better and drive customer retention. Since "subscription billing" and "recurring billing" share similarities – and are interchangeably-used terms, knowing which one fits your business needs can be challenging.

Subscription Billing and Recurring Billing

– similar, but different
Subscription models and recurring revenue are widely accepted and help to retain customers. In many ways, recurring and subscription billing co-exist. Both billing structures involve a product or service offering – and secure systems, which collect payments for businesses or service providers regularly.
What does recurring billing mean?
As the name suggests, recurring billing enables businesses to enter into an ongoing transactional relationship with customers. Functional in nature, recurring billing enables end customers to pay to receive products and services regularly. Customers need to provide their personal and payment details to authorize the transfer of funds from their accounts at predefined intervals.
As it's automatic, the customer's permission isn't required for each new future payment. In fact, an approved auto-pay approach simplifies the payment process and saves the time and effort associated with manual invoicing. Although customers are charged on a regular set basis, they also have the option to cancel.
But wait… what is subscription billing exactly?
While recurring billing relates to invoicing and collecting subscription revenue, subscription billing is an advanced payment model with all the bells and whistles to enable you to build long-term customer relationships. By providing flexibility, subscription management allows your customers to set up regular payments – and gain more control by having the flexibility to choose different services, features, and programs. Besides updating details, customers can also change plans, upgrade or downgrade subscriptions, add family members, report and resolve problems, and easily engage with whatever else a business is offering. Businesses also have more opportunities to engage and optimize the customer experience since end customers are actively interacting with their subscriptions.
Fixed or variable billing model?
It's also worth noting that under the subscription payment system, customers can freely interact with their subscriptions and choose to set up fixed or variable payments.
Fixed recurring payments are made at predefined intervals – such as weekly, monthly, quarterly, or yearly. So it's ideal for services with set prices like monthly gym memberships or magazine subscriptions. With subscription payments, the sales process becomes more dynamic and continual, opening up opportunities to up-sell and cross-sell. Increased touchpoints give businesses better insight into their customers, allowing them to monetize the customer relationship to the fullest and predict future customer behavior.
Subscription billing also covers fluctuating payments that can change during each payment cycle. Metered billing or usage-based services, such as the internet, utility bills, or car-sharing, are some of the more common variable billing models.
Manage customer relationships better
Set-it-and-forget-it automated billing creates convenient timely payments for customers and a consistent reliable cash flow for businesses. That said, both billing models can run into issues when invoices are incorrect or payments fail due to insufficient funds, expired card details, or incorrect card information. A good customer experience is crucial to sustained business growth. But when automated commercial processes fail, customers suffer – and your team bears the time-consuming burden of getting things back on track. This is where more dynamic, well-integrated subscription billing systems offer an advantage.
Powerful software solutions for managing all aspects of a subscription business, like keylight, can help streamline the billing process and prevent incorrect invoices – even from the most complicated billing setup. The event-driven architecture efficiently connects all systems in the subscription ecosystem. Failed transactions or expired payment methods can be automatically detected. Businesses can engage with customers to prevent unpleasant experiences for the customer, and deter churn caused by failed payment collection and retries.
Integrate and iterate faster with subscription billing API
Just as importantly, a subscription billing API that seamlessly integrates with existing systems out-of-the-box, which interacts with one another smoothly, provides real connectivity and can be easily managed or automated. This enables businesses to hit the ground running and gain valuable customer insights to optimize sales, accelerate subscription growth, and skyrocket revenue opportunities.
Benefits of recurring billing
Recurring payments and subscription technology connect customers and businesses. As they are inextricably linked, it's no surprise that there is some overlap in the benefits they provide. Some of the key perks of recurring billing can include:
Reduced expenses
Automated billing saves time and resources


Improved security
Multi-layer protection and secure payment gateways


Predictable revenue
Regular, stable cash flow drives better forecasting and supports scalability
Benefits of subscription billing
As a preferred payment model for many as-a-Service businesses, due to its more complex, dynamic offering, subscription billing also comes with lots of benefits, such as:
Price variety
Variation can help overcome price barriers to attract more customers


Reduced customer churn
Multiple flexible plans increase customer choice and subscriptions



Increased customer insights
More touchpoints drive user data and support informed decision-making
The right billing for your business
Choosing the right billing system doesn't have to be daunting. The right subscription management solution should meet your specific business needs and enable you to develop and manage long-term customer relationships. keylight's user-centric approach provides a flexible foundation that supports a better user experience, billing automation, and predictive models, based on customer behavior. Equipped with this valuable insight, businesses can tailor experiences and adapt quickly to changes of all kinds – from shifts in user needs to changes in data, processes, and markets.
Ultimately, less time spent on tedious horizontal integrations in commerce systems frees up valuable time to build your business. As a user-centric, end-to-end subscription system, keylight is a dynamic solution that handles both recurring and subscription billing. Gaining a complete view of customer behavior means your business can make informed decisions, such as identifying how and when to engage with customers.
As the last few years have revealed, predictable revenue fortifies businesses to make it possible to progress, even in turbulent times and financial uncertainty. By rethinking the billing system to be more user-centric – be it prospects, subscribers, or teams – businesses can monetize long-lasting customer relationships and leverage data to drive sustained business success.
Streamlining end-to-end subscription processes under one easy-to-integrate subscription platform, like keylight, means your business can orchestrate all your recurring operations – from commerce to billing applications and predictive analytics. It's all in one place, making it easier to manage customer relationships and scale quickly – without added complexities or unforeseen obstacles at scale.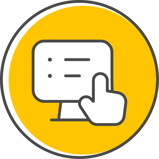 Ready to
transform your business
with >keylight/ ?