The Forrester SaaS Recurring Billing Solutions Landscape Report | Q1 2023

tarting the year on a high note, keylight has been named among notable vendors in Forrester's Q1 2023 Landscape Report on SaaS Recurring Billing Solutions. The report focuses on software-as-a-service (SaaS) recurring billing solutions and their business value, citing keylight for its self-reported industry focus in financial services, high-tech and industrial sectors with between $1 million and $25 million in product revenue.
Here's what Forrester said and why their opinion matters to businesses seeking modern subscription solutions.
What is The SaaS Recurring Billing Solutions Landscape Report?
Forrester is one of the most influential research and advisory firms in the world, delivering a wide range of Landscape Reports to help business leaders understand market solutions and evaluate the best-fitting technology for their business and product requirements.

The SaaS Recurring Billing Solutions Landscape Report looks at the trend in market dynamics towards the diversification of, and experimentation with, business models to drive buyer interest and product development. The main challenge for businesses in this space, as identified by Forrester and with which we agree, is in the disconnected technological solutions, which often fail to connect the sales, billing, payment, and accounting processes of an organization for a seamless user experience.

With multiple vendors in the marketplace, it can be difficult for businesses to identify the right software-as-a-service (SaaS) for them. The report has been brought together to provide informed guidance to that end.
What extended use cases was keylight listed for in Forrester's Landscape Report?
Recognizing the challenges experienced by businesses seeking SaaS solutions, Forrester asked each vendor included in the report to identify its top use cases for which customers select their product. They used that information to determine the extended use cases that differentiate each organization.
keylight extended use cases were:
keylight offers a modern and unique ecosystem framework that combines user experience, automation, and predictive analytics. We have shown that these three pillars should be underpinned by a fundamental mindset shift in digital businesses, towards user-centricity, in order to position them for robust growth that enables sustainable revenue streams.
Access or buy the full Forrester landscape report here.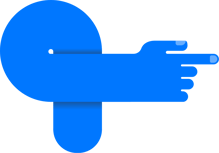 Replace traditional engines with
a user-centric subscription system
Start now with >keylight/