Sales Operations & Technology for Subscription Businesses | Part three

report by research firm Gartner has predicted that 75% of B2B sales organizations will supplement conventional sales techniques with futuristic and predictive guided selling solutions by 2025.
The hypothesis is in spite of low current adoption rates amongst B2B firms. It is informed by the rising pressure businesses face from the volume of data available and the challenges in effectively implementing it to improve sales and ultimately achieve growth.

In this article, we look at the details that define guided selling and explore the reasons why more businesses are shifting to an event-based architecture for the customer journey, in order to have structured data models that enable predictions.
What is guided selling in the subscription context?
Guided selling refers to automated sales processes that businesses adopt to allow the sales representatives to guide the customers to purchase decisions based on past sales, market trends, and specific client behavioral information.

In the world of subscriptions, where businesses are constantly optimizing product and pricing strategies to monetize customer relationships, the complexity of the product catalog grows over time. Subscription businesses often use CPQ or guided selling software solutions to effectively leverage data and automate processes along the customer journey to boost conversions and increase selling efficiency.
Guided selling is crucial for subscription growth
Subscription businesses envision large product catalogs that only grow with time. This allows for multiple configurations for individual client needs. However, being able to find and connect the customer with the right service solution can prove a challenge as sales teams find it hard to find what they need quickly. In addition, product relationships are often unclear, which makes it difficult for sales teams to seamlessly recommend additional, associated products or bundles.
Customers end up feeling overloaded too. While they may have an idea of what they're looking for, too many options cause confusion and can inevitably lead them to abandon the task at hand. Meanwhile, those who have no idea what they're looking for also become overwhelmed, and in both cases, they can end up either purchasing the wrong thing and leading to dissatisfaction, or it can lead to abandoning the purchase altogether.
Guided selling helps both customers and sales teams to navigate through complex subscription offerings, and to find the right solutions for their needs easily. In both the short- and long-term, it decreases sales time to allow for a higher volume of sales and improves the customer experience by effectively leveraging data to guide the customer along personalized sales paths.
With guided selling, businesses can bring together all the information from the different strands of the customer experience and use it to coherently improve and inform sales processes both generally and for individual customers.
Guided selling directly impacts subscription sales



Steve Rietberg, senior director analyst in the Gartner Sales:
"Sellers can no longer exclusively rely on intuition-based selling to push a deal over the finish line. Tomorrow's sellers must learn to use data today to effectively manage their sales cycles as the use of information will become more critical to their success over time"
Guided selling should help subscription businesses in two clear ways:
It helps sales teams deliver the right products and increase returns.
It enhances customer satisfaction which ultimately supports sustainable business growth.
Increasing returns through accurate product selection
The most direct impact of guided selling is that it results in a more accurate product or service recommendations in a timely manner. This is the result of four key features:


Rule-based product selection: According to customer segments or markets, businesses can define clear rules to narrow down the right products, rate plans, or charges for the sales representatives and the customers. This also enables businesses to roll out campaigns and strategies quickly.


Categories, filters, and search bars: Systems are equipped with tools and navigations that help sales teams to find the most appropriate product in short periods of time.


Product relationships: Guided selling software makes it easy for sales teams and/or customers to see which add-ons are applicable to the customer's chosen plan.


CPQ (Configure, Price, Quote) components: Having the capacity for modern CPQ means you can tailor the quoting process to meet customer needs.
Improving customer satisfaction
Customer experience is essential in subscription businesses because the goal is to maintain relationships and facilitate ongoing/repeat revenue. Therefore, customer satisfaction during each experience is essential, and guided selling supports this by achieving the following:
Offset choice overload: By nurturing conversion paths and presenting questions that help identify specific needs, guided selling helps customers find the right product quickly and without feeling overwhelmed.


Provide decision-making data: Guided selling is about making it easier for customers to get to the point of purchase and therefore improving conversion rates. This is done by using data to configure specific details to suit them and their needs, from product to pricing. In short, guided selling can help customers find their best fit and give them the confidence to make good decisions.


Positive customer impression: Having a positive experience where customers know they can get what they want easily, encourages them to recommend and return, facilitating repeat sales, which are the hallmark of a growing subscription-based business.
Difficulties in introducing guided selling in legacy subscription systems

Decoupled customer journey and sales operations

Integrating guided selling capabilities often requires massive custom development effort because legacy architectures and systems are not built for the purpose. Subscription billing systems have a focus on invoice automation and CPQ or guided selling solutions lack the flexible nature to accommodate the dynamic customer relationships in the subscription business model.

At scale, organizations often find themselves overwhelmed with maintenance and information from multiple systems that take part in the customer journey. Without a unified data model for subscriptions, analyzing data along the customer journey is cumbersome and based on intuition and incomplete sets of information.
Collecting structured data

For a long time, we have all understood that data is king. However, the value of that data is only realized when it can be collected in a structured manner and translated into strategic actions that improve customer experience and drive sales.

Without an event-driven architecture as the foundation of the subscription business, as the business grows, the volume of data becomes unwieldy, if not impossible to analyze, and its use becomes tantamount to guesswork.
Design to sell for a user-centric world

Success in subscription businesses always comes back to one core detail - working to the benefit of the customer experience by being user-centric in your approach. The reason for that focus is that business growth and profitability hinge on the cumulative value of customers and their ongoing subscriptions.

Instead of being about one-off sales, it's about repeat income generated as a result of customers who proactively choose to retain their subscription service. They only do that because they are receiving an experience that is beneficial to them and provides more excellent value to them and their objectives than a competitor in the same space.

Making it easy and accurate for customers to get what they need is essential to that positive experience, making guided selling an intrinsic and strategic tool for subscription businesses. Instead of guessing what customers want, you can do so with knowledge and conviction, accelerating sales and setting customer relationships up for success from the start.

Guided selling is a functional part of the keylight subscription architecture, creating a customer experience that is simple and intuitive. As a result, it provides the flexibility to offer your customers what they want, and the ability to guide them to the right products.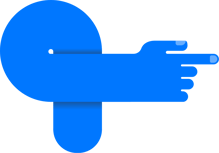 Replace traditional engines with
an event-driven subscription system
Start now with >keylight/