n the last nine years, the subscription industry has grown nearly six times. Due to the prevalence of technology and hyper-connectivity, it's no surprise there's been a drastic shift to digital commerce. Coupled with world events — there's more to running a thriving business than simply selling one-off products online. Building strong customer relationships over time with a subscription business model is key to long-term success.
Though recent trends reveal that subscription eCommerce has quickly become the new way of buying, savvy consumers are still quick to cancel services that don't deliver a personalized end-to-end experience.

Just as significantly, when it comes to understanding the difference between subscription commerce and digital commerce solutions, businesses are not always well-informed about the value each may offer. But knowing is vital to minimizing customer churn, building robust customer relationships, and leveraging data to drive sustained business success.


What is digital commerce?
Subscription models and recurring revenue are widely accepted and help to retain customers. In many ways, recurring and subscription billing co-exist. Both billing structures involve a product or service offering – and secure systems, which collect payments for businesses or service providers regularly.
As the successor to eCommerce, it's no surprise that digital commerce also encompasses buying and selling using digital channels like the internet, mobile networks, and commerce infrastructure. From global online fashion retailers to digital-first software vendors, the concept of digital commerce allows businesses to understand the customer, create engaging shopping experiences, and maintain the relationship better after purchase. Functional in nature, digital commerce enables end customers to pay to receive products and services and is more focused on one-off products. After the customer makes a purchase, engagement then is driven through marketing emails.

Sounds good, right? Kind of.

While digital commerce enables businesses to be competitive – as the market becomes more saturated, brands must develop new ways of standing out, staying connected and – importantly, satisfying customers to drive revenue. And it's simply not enough to enable people to buy products online. Businesses need to offer customers the flexibility to make choices and updates easily, while continually adapting products and services to meet changing needs.

Designed to be product-centric, digital commerce platforms focus on monetizing business offerings, rather than developing long-term customer relationships.
What is subscription commerce?
From streaming services and digital memberships to curated subscription boxes – and more, subscription commerce has become a part of our daily lives. The subscription commerce model embodies the technology and processes powering the sale of digital goods and services, on a recurring basis. From sales and marketing to accounting and finance – and more, subscription commerce touches every area of business.

Subscription commerce's prolonged customer relationship enables layers of complexity. And subscription sign-up is only the start of the customer relationship. From here, there can be multiple customer journeys, which involve a variety of actions that impact subscription terms and billing periods – such as cross-selling, renewing, pausing, and cancelling.

By providing flexibility, unlike digital commerce, subscription commerce platforms make it possible for your customers to set up regular payments and empower them to choose different services, features and programs.

Subscription commerce also helps businesses hand over more control to customers in a self-service manner. Changing plans, adding family members, and upgrading or downgrading subscriptions are all easy for customers to do. Just as importantly, under the self-service concept of a subscription commerce approach, customers can quickly report and resolve issues by themselves.

Gaining more insight into customers through increased touchpoints allows your business to fully monetize the customer relationship by providing valuable data insights to optimize customer experience, and more accurately predict future customer behaviour.
Understanding the difference between digital and subscription commerce
When it comes to making the distinction between digital commerce and subscription commerce, complexity is definitely at the forefront. Key elements to consider include:
Customer relationships
Regardless of whether it's B2B or B2C, subscription commerce is firmly focused on managing ongoing customer relationships. Businesses have more opportunities to engage and optimize the customer experience since end customers are actively interacting with subscriptions. Conversely, digital commerce is more functional and therefore preoccupied with transactional aspects.
Solutions
Digital commerce platforms don't always follow a subscription-native data model. But they may have well-managed product catalogs and connectors with fulfilment systems, which enable good shopping experiences for customers. Natively-designed digital commerce systems are not user-centric, instead focusing on the functional elements of selling products online, like processing transactions and collecting payments.

In contrast, cultivating a dynamic customer relationship is embedded in the DNA of subscription commerce platforms. Its agile solutions simplify complex processes across user touchpoints and channels. By automating cumbersome recurring manual processes, subscription commerce enables businesses to offer products that evolve with changing demands and enable customers to use self-service. For example, users can log in, view invoices, update payment details, manage subscriptions and make a variety of other changes.
Operations
Limited by their transactional focus, digital commerce solutions are not designed to manage the complexities of a modern subscription business. The limitations of using a digital commerce solution for subscription-based business models become even starker when businesses attempt to integrate a digital commerce solution with a subscription billing platform – or enable self-service subscription management. The result? Decoupled processes from the back-end systems that power the commerce experience. Ultimately this creates a poor user experience and can frustrate customers and drive cancellations.

As a complete end-to-end solution, a subscription business platform like keylight is user-centric by design and tailored to meet the specific needs of a subscription-based business. Even for complicated setups, keylight streamlines all subscription operations and provides connected applications to create the best user experience – for both your customers and internal teams.

Furthermore, by providing high-level connectivity between systems with a user-centric API, keylight delivers an enhanced user experience on every interface. API-first design powers its own applications and also supports custom developments as a headless backend.
Commerce that's fit for business
When it comes to finding the right commerce solution, it should always meet your specific business needs. It should also enable you to manage long-term customer relationships, develop meaningful interactions and entice customers to continue purchasing and paying. This requires constant collaboration between sales, marketing, customer success, accounting, finance, and data. Although digital commerce offers the functionality to sell products online, it lacks the capabilities to enable your teams to collaborate, manage subscription complexities, orchestrate recurring processes, and collect consistent data to optimize business strategies accordingly.

The magnitude of transforming a single purchase into repeat behavior cannot be underestimated. Without a robust subscription commerce solution, online sale efforts can fall short. Subscription-based businesses need to empower different user groups in order to accelerate revenue and sustain growth. keylight's user-centric approach provides a flexible foundation to support commerce with a subscription-native data model that powers user experience, robust billing automation, and analytics seamlessly.
User-centricity is key to business success
Tailoring subscription offerings to meet consumer needs and backing offerings with a sturdy system not only optimize operations but also drives customer engagement to ensure long-term financial success.

Subscription platforms like keylight are in tune with today's consumers, for both B2B and B2C. By employing the concept of headless commerce to subscription models, keylight creates a superior experience and enables your business to tailor your subscription ecosystem to the user.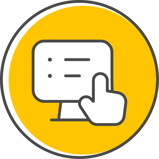 Ready to
transform your business
with >keylight/ ?