hub.berlin Business Festival at Funkhaus Berlin | 22nd & 23rd June

his year keylight was proud to be one of the two Platinum sponsors in attendance at hub.berlin - the business festival for digital movers and makers - where we welcomed the opportunity to talk directly to businesses about subscription transformation.
Presenting subscription business solutions
We attended the event on 22nd and 23rd June at Funkhaus Berlin alongside our fellow Platinum sponsor, IBM, as well as some of Europe's finest technology specialists and industry experts, for two days of keynote speeches, workshops, networking and digital exhibitions.

For us, it was an opportunity to reiterate that keylight is a subscription system that works magic for businesses. Instead of simply telling hub.berlin visitors however, we wanted to demonstrate keylight's effect – literally.

We did so at our presentation booth with the help of a talented magician, who captivated audiences with rope and card tricks designed to illustrate the keylight trinity: user experience, predictive analytics and automation.
Technology supporting sustainable business
Sustainability (both for the environment and in terms of business growth) was the overarching focus of hub.berlin 2022. In particular, there were two events that we collaborated on: a keynote presentation alongside advanced hardware and electronics corporation Acer, and a workshop with software and IT development consultancy Visma.
keylight x Acer keynote
In this keynote presentation, keylight CEO, Marco Sarich, spoke alongside the Director of XaaS at Acer, Mailin Jappé, discussing how to shift to a user-centric mindset to enable the sustainable growth of a subscription business.
Both sustainability and digital transformation require a fundamental mindset shift across the entire organisation. To facilitate such a change, modern and dynamic technologies are required, particularly when launching and scaling digital as-a-service offerings in a subscription model.
During the presentation, Sarich unveiled the path to mastering, and successfully applying, user-centricity to set up a digital business for robust growth that can enable sustainable revenue streams. In addition, Jappé presented an example of how to practice circular economy principles through a subscription model.
keylight x Visma workshop
Moving to a digital space is no longer a side project for organizations, and a subscription business model is often considered to be reliably competitive and resilient to global events. However, subscriptions are complex by nature. Before designing the product-price offering and choosing the technology stack, it is important to understand the fundamentals of the business model and step away from a finance-driven mindset.

In this workshop, we combined our expertise in subscription technology with Visma's extensive experience seeing subscription projects progress through their life cycles. Topics of discussion included:


The fundamentals and hidden complexity of a subscription business model
Finding out if subscriptions are in the DNA of your business
The key to designing a subscription product-price package
How to choose the right technology to build a scalable subscription ecosystem
How to scale and expand to different markets successfully
See keylight in action



For us, the two-day event was a busy and triumphant experience engaging with industry leaders as well as forward-thinking business owners looking to take the next step towards a sustainable subscription model. We thoroughly enjoyed demonstrating what we do and how we do it, and look forward to more opportunities at upcoming events. You can stay connected with all of keylight's activities via our LinkedIn page. Meanwhile, the next events we will be attending include:
Value-Pricing & Multi-Channel Sales for Modern Subscription Businesses
August 25, 2022
4 PM CET /10 AM EST
Online only
Subscription Show 2022
November 9–11, 2022
New York City & Online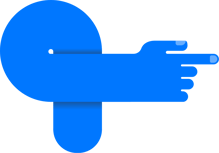 Replace traditional engines with
a user-centric subscription system
Start now with >keylight/