Partner strategies for subscription-based businesses | Part one

n a new series of articles, we are going to explore the value of partner strategies in subscription businesses, including the challenges presented to businesses that want to implement them and how to overcome those obstacles.
A lot of companies are interested in developing partner strategies but don't pursue them properly because they are concerned by and unaware of the potential and the underlying complexities involved. The more partners you have, the more opportunities you create, but at the same time the more complicated the requirements become. Lots of businesses are unaware of how to navigate that process, but we want to show how that process can be simplified by a partner portal that facilitates the management of the relationship.

Partner strategies create new opportunities for subscription-based businesses
There are a number of business (and consumer) benefits to be gained from implementing partner strategies. It's an area that the fintech industry, in particular, leverages to maximize efficiency and offer the best service possible to customers in both the B2B and B2C sectors. In the words of The Fintech Times:
"This partnership model has enabled many fintech to continue to innovate, adapt to changing demands and maintain fast growth."

There are lots of different ways to create partnerships with other organizations, depending on their needs and commercial goals. These are the five most prevalent partnership strategies, however, there are smaller cohorts within them that can be explored as well. Each of these changes the process of managing the relationship and its implementation, like the way you compensate for them is different:
Reseller partners
Where they sell to a different market.
Value-added reseller
Where partners add their own features to aid resell.

R

eferral/commission partners
Where you pay a commission to your partners for bringing in leads and sales.

W

hite-label partners
When a partner rebrands your product or service and sells it under their own label.
The partner marketplace


Where a partner provides the opportunity to expose your product or service to a new market with less investment.
Faster growth and market coverage
Research has shown that "76% of companies agree partnerships are pivotal in delivering revenue goals."
While sustainable business is a highly valued commodity, few organizations want or can afford, to create a lasting business without also creating one that offers fast growth. Businesses tend to be under pressure from all stakeholders to deliver results quickly, and partner strategies are one way to do that with access to their knowledge, skill and customer base.
Market access
Partnerships are a great way to litmus test new products and services, or to see how your existing services perform in a new territory. For example, when entering a new or regulated market you can work with a local or industry partner who already has an infrastructure in that location and access to target groups. That means you can gain market research without having to invest in in-house sales representatives until you have more tangible information to work from and inform the market viability.

Kevin Dobbs, a Managing Director at Accenture, said: "When you partner with the right people and the swimlanes align, good things can happen with incredible speed. It's no longer about owning retail shelves or distribution channels. It's about the direct-to-subscriber relationship. What can you do to ensure you're who customers think about first?"
Shared expertise and collaboration can start a creative process to address new market opportunities to further enhance both partners' solution portfolios.
Partner expertise

In the context of partner strategies, this mindset can be extremely helpful, working with organizations that have deep industry knowledge and experience that you require or benefit from, so you can learn and tap into it without having to recreate something that already exists, to mutual benefit. It can mean less onboarding and training, they are most likely autonomous and it is likely to be more cost-effective (and successful) than trying to become an expert in an area that you don't know.

Within a business, teams tend to multitask, spend much more time on communication and alignment, juggling different projects to achieve more than one business goal, which has its merits but also creates a lack of agility. However, in a partnership, the partner is focused on one specific goal, whether that's generating leads, reselling licenses, systems implementation etc. - as a result, they can move much faster and be more responsive.
Cost efficiency

With the right strategy and system, and in line with the points already mentioned, partner strategies can help businesses improve efficiencies and minimize risks. On a basic level, it's faster to establish partnerships to start generating revenue through an established market base than it is to win new customers entirely through your core teams. Establishing strong working relationships also strengthens your organization, and theirs, creating a win/win situation for both parties.
Introducing strategic partnerships to subscription-based businesses



While we will go into further detail over this article series, we wanted to look briefly at how you can introduce strategic partner relationships to your organization if you haven't done so already. Understanding the merits of how to do that, helps to address some of the barriers to entry first.
Barriers to strategic partnerships

Typical reasons for hesitation to incorporate partners into subscription business strategies tend to revolve around a fear of complicated processes and a lack of comprehension of the ongoing and cumulative nature of partner relationships.
The business potential
Partner strategies are sometimes associated with a traditional sales approach. In that case, the thinking tends to be that a digital approach might come with complexities, and complexities imply more cost.
Don't know where to start


A lack of expertise when it comes to building commerce channels and connecting them with other subscription systems, or not being able to find the right system or solution partner to precisely execute the business vision can mean organizations are unsure about the scalability of partner strategies.
As partner strategies grow, they require more sophisticated systems that can handle the complexity and are constantly optimized. However, the potential business benefits are worth getting it right from the start.
Best ways to introduce strategic partnerships

The best way to start introducing strategic partnerships is to identify the right affiliate partners. You can do that by segmenting the market, analyzing their offerings and identifying the funnel segment that they contribute to within your organization.
By understanding the different stages of the customer acquisition and conversion funnel and categorizing partners accordingly, you can assess the kind of partner you're looking for and the kind of relationship you would like to have with them before putting it into action with the next steps:
Choose how you leverage your partner relationships with a well-designed payout structure that can accelerate and build sustainable relationships in the long term.
As an ongoing function, you should evaluate partner strategies using metrics that a well-designed partnership portal provides. By measuring the subscription customer value under partner-specific customer cohorts, you can optimize ongoing partnerships and scale them confidently or filter out those that don't work for you.
The challenges to creating a digital partner strategy

The question of complexity is not an invalid one when it comes to partner strategies. However, well-designed systems and processes can use complex technical solutions to make the management, implementation and scalability of partner strategies easy for teams and partners. If you get the set-up right, the rest will follow, so there's a lot riding on the choices you make at the start. The challenges to be aware of include:
Channel setup
From the partner portal to the contract, the user and asset management, to the partner payout and reporting, you need to be able to manage assets and users, while users also need to be able to manage their side of the relationship easily.
Long-term maintenance
From the start, the system needs to be designed with long-term relationships in mind. Relationships need to be able to grow and evolve, and the system also needs to allow for the number of relationships to grow as well.
Make sure they are value-added relationships
For your customers, there needs to be a clear value to the partnership. Partner reputation will affect yours, so having clear motivations, as well as streamlined processes, are essential to ensuring customers are only positively impacted by the connection. Positive communication and regular feedback from partners will help gain insights into the market and end customers, which should have positive effects on growth and innovation.
Connectivity with core subscription system
Poor scalability due to a large product catalogue and decoupled processes for partner sales will make everything impossibly complicated, ensuring an end-to-end process from the start is essential.
A consistent experience for partners and end customers
Streamlining partner processes across your partner is challenging but important. For example, customer journeys, brand experience and promotional campaigns should be enhanced rather than compromised by the way you work together.
The keylight Solution
The world of partnerships opens up a whole new area of opportunity for businesses, helping them grow more efficiently depending on the different partnership types. Businesses can have different relationships with different partners, whether it's providing incentives to sell more with a designated discount allowance to boost sales and engagement or leveraging their knowledge of a new target market.
At keylight, we have analyzed and understood the opportunities and challenges presented by partnership strategies. To segue to the issue that partners are seen as a one-way route mostly - feedback and collaboration with partners can be done through keylight to bring teams closer and create more value as one unit. keylight is the only subscription system on the market offering an out-of-the-box partner portal that is built into end-to-end commerce and billing system.
The connectivity the partner portal provides, allows businesses to integrate all partners better into the core business. With the right architecture, businesses can automate every partner process while keeping full control over how what, and where partners sell for you.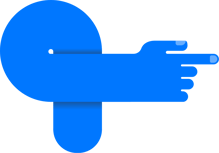 Capitalize on partner strategies
with a connected partner portal
Start now with >keylight/