The Anatomy of Subscription Businesses | Part three

rom B2C to B2B brands, subscriptions are changing the way industries operate, improving effectiveness, and personal autonomy, and making for more sustainable businesses. Amongst the industries that are benefitting from a transition to subscription models are healthcare and fitness.

In this article, we take a look at how and why that change is occurring, as well as what can be done to improve business outcomes for those in or entering the sector using subscription models.
The healthcare and fitness market
To provide a little context, the health, fitness, and wellness markets have been growing for some time. In April 2021 Mckinsey estimated the global wellness market at more than $1.5 trillion, with annual growth of five to ten percent.
The market spans everything from medicine and remote healthcare to fitness, nutrition, and mental health support, as well as spa, beauty, and aesthetics. Within these, there's an emphasis on services that lend themselves to subscription models. Mckinsey said:
"In overall spending, consumers expect to increase their purchases of both wellness products and services over the next year. We expect a greater shift toward services, especially those (such as personal training, nutritionists, and counseling) that emphasize physical and mental health."
We also know that health problems are extremely costly to individuals, businesses, and governments.
Digital health (including mobile health, health information technology, wearable devices, telehealth and telemedicine, and personalized medicine) has the opportunity to improve individual wellbeing as well as patient care. In the USA, the FDA said:
"Digital health tools have the vast potential to improve our ability to accurately diagnose and treat disease and to enhance the delivery of health care for the individual."
It's in the combination of digital health and subscription models that there is vast opportunity for improved business solutions, enhanced clinical decision making, and better treatment outcomes and wellbeing.
Seeking a new transformation for healthcare
In broad terms, there are two levels to the health and fitness industries when it comes to business:
B2B organizations, whose services filter through to customers (e.g. physicians).
B2C businesses enable consumers to adopt healthy lifestyle choices (e.g. home workouts).
The move to a digitized version of services such as GP consultations or fitness classes was supercharged by the pandemic when people could not go to the gym or the doctor's surgery as normal. However, the move to digital or connected solutions was already underway before March 2020. Post pandemic, three things have happened:
People have changed their habits and are far more comfortable using digital platforms to meet their health and fitness requirements.
There is a greater collective interest in health and wellbeing.
The technology has improved and the competition has increased to provide health and fitness services in an improved and more sustainable way.
From both a business perspective and a healthcare perspective, there are historic challenges that negatively affect individual care as well as commercial outcomes and cost efficiencies in a traditional environment. In particular, those include inefficient processes, limited accessibility, large overheads, and a lack of personalization in the way care is delivered.
Digitization goes a long way to addressing those issues, however, it's through the additional connectivity and resulting consumer insights provided by a subscription service that they can really achieve their potential.


Subscription models bring new opportunities
The benefits of subscription models are in many ways the same for health and fitness industries as they are for any other business:
For customers, they are more cost-effective, convenient, and customizable.
For businesses, they provide more reliable income, sustainable revenue, and improved customer insights (as long as you have the right systems in place).
However, in healthcare, those benefits carry far greater significance, especially when it comes to medical health and diagnostics. Key benefits include:
Affordability
People are being more proactive about health and fitness, but so are governments and businesses. The cost of healthcare, especially in countries without national health services, is extremely high both in terms of immediate outlay when it comes to treatments or insurance, and in terms of indirect costs such as time off work. In countries like the USA, preventative measures against illness such as regular check-ups and testing can help to drive down health insurance premiums.
The promise of improved long-term affordability, as well as greater knowledge around health and wellness, is creating an emphasis on preventative care.
Subscriptions help to make healthcare more affordable by:
Reducing administrative costs which are good for businesses and can be passed onto the consumer.
Using dynamic subscription plans that allow consumers to scale their service according to their use or need.
Access
Accessibility is another important factor in the move towards digitized healthcare. The ability to communicate with a professional or physician without having to physically go to a doctor's surgery proved extremely beneficial during the pandemic when the risk of infection was high, but it's also highly democratizing, supporting those who find it difficult to get out and about, such as the elderly, parents with young babies or anyone with a disability.

The nature of subscription digital services means that whether you're looking for a workout, a personal trainer, a nutritionist, or a 24-hour doctor, the connectivity of subscription models gives you easy access to a network of healthcare service providers whenever you need it.

B2C fitness experiences like urban sports, also make fitness more travel-friendly, opening up a community of like-minded people wherever you are in the world. For example, if you travel for work and want to find a local running group in New York – with the right subscription model, you will find one.


Automation
One of the great benefits of subscription models in all businesses is the ability to use consumer insights to automate processes in a manner that's still personal and dynamic. Healthcare, especially medical health, is arguably the most complex sector in which to try to apply this concept because of the necessity when it comes to accuracy.

For medication (such as repeat prescriptions), this is particularly detailed, requiring both knowledge and highly sophisticated systems and processes. This is a challenge and an important reason for using customized systems that can be accurately adapted to the needs of the service and the customer.

B2B healthcare companies need a sophisticated and robust connection between different systems to leverage the touchpoints with customers. Streamlining the customer journey and sales process, as well as minimizing the billing complexity, facilitates the adaptation of digital health indirectly. Their customers and partners are then able to deliver better diagnostics and preventative care to patients.

B2C health and fitness companies however need a system that is able to mimic or better the in-person experience that is offered by on-site human interaction in order to be competitive and acquire new subscribers.

At keylight, we have the ability to do exactly that, by designing end-to-end platforms that put people first and enable businesses to design products and services according to their business requirements.


Predictability
One of the great challenges for healthcare providers is demand - an issue which is then passed onto consumers through things like long waiting times at hospitals or long lead times when it comes to getting tests or appointments.

Subscription models can help to alleviate that issue through the ongoing and sophisticated use of data. Once again, that all-important connectivity is essential to customer experience and business or service sustainability, helping healthcare providers to predict the demand and supply more accurately and easily.

The nature of repeat revenue also creates a level of predictability, enabling healthcare providers to predict revenues more accurately and ultimately improve services.
Personalization
Personalization is essential to good healthcare provision and positive customer experiences, and yet it's an area that medical health in particular has struggled to achieve.

Customer insights from subscription systems allow organizations have greater knowledge about their customers, their journey, and their background. This allows them to more accurately understand their situation, personalize the customer experience and improve clinical decision-making for better outcomes.
Businesses leveraging subscription models in healthcare and fitness
While the health and fitness industries often seem to be dominated by the B2C market, in the B2B market there are some extremely exciting opportunities developing with the support of subscription models. Innovative organizations in the healthcare sector are already showing how they can make a tangible difference in customer experiences, clinical decision making, and treatment outcomes, as well as creating more sustainable businesses. For example:
On-demand virtual medical care
One Medical is a US business that offers a subscription service, giving users access to 24/7 on-demand virtual care with same or next-day appointments over video or in-person via their app. They are accepted by most US insurance companies and aim to fit in with customers' lifestyles including working hours, family, etc. For businesses that include private healthcare in employment packages, the ability to enable employees to see a doctor outside working hours has obvious appeal.


Digitally enabled healthcare
Telstra Health uses software and digital platforms to bring care providers in the hospital, health service, pharmacy, and aged and disability care sectors together for a more connected community healthcare experience. It's a B2B platform that enables healthcare providers to create a more seamless experience and better outcomes for patients through improved management of appointments, testing, preventative care, and treatments.


Enabling healthcare providers to increase their value
Siemens Healthineers gives healthcare professionals access to innovative technologies and services in diagnostics, therapeutic imaging, molecular medicine, and digital health to improve the healthcare services they provide to their clients. The principle is to facilitate clinical decision-making and once again to improve customer experience and healthcare or treatment outcomes.



Transform businesses with a robust subscription engine
While the health and fitness industries are making great strides by using subscription models, they're still very much in their infancy. There's room for businesses to leverage the opportunity provided by the combination of digitization and subscription models much further. By adopting the best processes and systems from the beginning, or transitioning to them as soon as possible, you set your business up to capture that opportunity. Key things to consider:

An end-to-end system
We have spoken before about the importance of creating an end-to-end system to handle the demands of a subscription business and to maximize the customer experience that's so integral to business success. That includes everything from capturing and handling customer insights to robust integrations for tax and payment solutions.


A scalable and flexible product catalog
In this context, a product catalog refers to how the product is packaged to be sold. Often the customer is presented with one product but many different terms or add-ons. There may also be dependencies - you can only buy this if you buy that as well. All of these things are within the product catalog, and most legacy systems can't be adapted to handle that volume and level of complexity, which leads to compromised business outcomes and an insufficient or overly complicated customer experience for both the sales team and the customer.
Self-service and sales applications
A streamlined customer journey and dynamic systems that give customers control of their subscriptions are essential for successful subscription models, and even more so in something as personal and emotive as healthcare. It's important to have applications that are connected to the same platform. This allows your business to have a single source of truth for sales and consistent commerce experience across channels.


Seamlessly integrated operations
All aspects of the subscription experience need to be well ordered, smooth, guided, and seamless, encompassing all channels included in the customer journey. It should also give internal system users operational efficiency within the organization.

At keylight, we work with healthcare, wellness, and fitness providers to create subscription-based models for their digital services. Our capabilities are developed so that they can be customized to meet the needs of end customers, support business outcomes, and ensure services can be easily scaled as the organization grows and the industry evolves.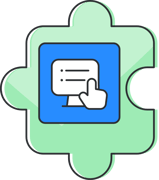 Digitalize Healthcare with
a robust subscription system
Start now with >keylight/