Manage
and

sell


subscriptions
The central platform for orchestrating a subscription business.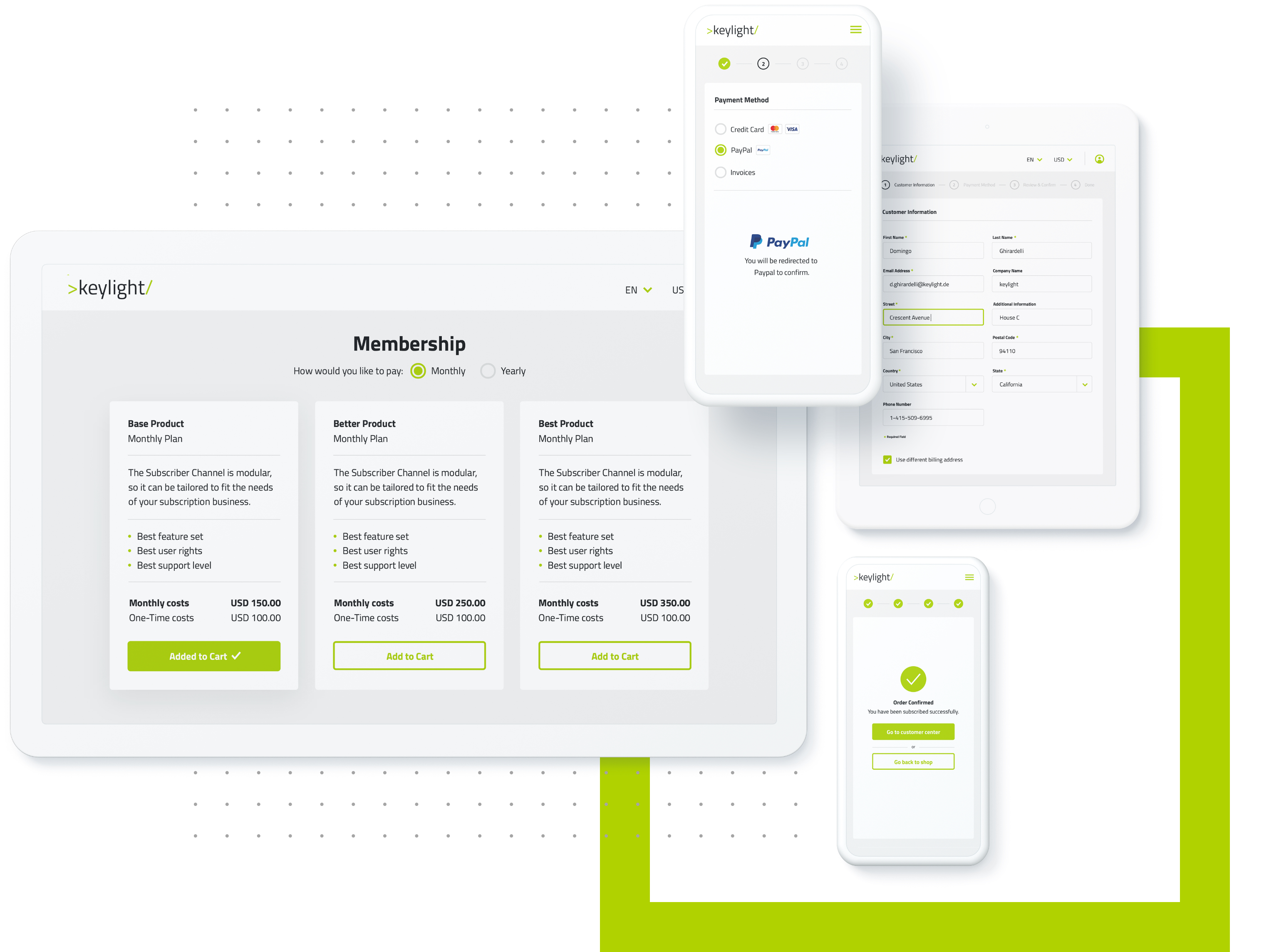 About our

subscription platform
Built for subscribers,
sales & services teams and partners & resellers to interact with subscriptions.
Enables B2B and B2C subscription businesses
across all industries
to manage and sell subscriptions.
Out-of-the-box
software designed for quickly launching and optimizing a subscription model.
Modular functionality which is tailored to specific business need. More configuration, less code.
U N L E A S H E F F I C I E N C Y
Built for subscribers, sales & service teams and partners & resellers to
interact with subscriptions
S U B S C R I P T I O N P L A T F O R M
The platform operates through three channels, explore them below.
keylight is

out-of-the-box

with a range of prebuilt

integrations
S U B S C R I P T I O N P L A T F O R M
Essential platform




capabilities
Everything you need in a seamless frontend for your subscription business.
Display and sell products and services billed through Zuora.
Guide your sales reps through complex deal arrangements.
Personalise the style to your own corporate identity.
Support subscription-centric voucher codes and discounts.
Manage user access to resources and Single Sign-On.
Integrate with Zuora and any other system you need (e.g. Salesforce).
Let customers manage their own subscriptions.
List products and services in multiple languages and currencies.
Manage product dependencies eg base products, add-ons & bundles.
Are you subscription-ready?

Start now!